Haunted by Magic Diaries:
Real life unexplainable events from the authors.
"When we bought our house, I noticed the old owners left a large collection of vintage dolls from the early 1900s in the backyard shed, in addition to other random stuff like old wigs, dentures, and manequin heads. I made it my business to sort out the junk from the treasure. I was planning on selling some of the nicer antique finds on Ebay. When it started to get dark, I locked up the shed and figured I'd take pictures of everything the next morning when there was better daylight.
When I opened up the shed the next morning, I found several of the vintage porcelain dolls were in pieces and one of the oldest, most "used" porcelain dolls was completely missing. I couldn't find the doll anywhere, even though I knew I left her laying on top of some of the old paintings in the shed. I never found the doll until four months later, I was up in the attic looking for Christmas lights. I found the doll sitting on an old box of Christmas ornaments that'd been forgotten in the attic by the old owners. I bolted from the attic and haven't been back up there to this day!" – Madisyn Ashmore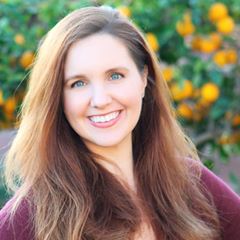 Madisyn Ashmore is a bestselling contemporary and paranormal romance author. She is the winner of the BEA Writer's Award, and is an active member of the Romance Writers of America (RWA).
She writes stories about alpha males and the strong women who love them. Her characters are billionaires, vampires, shifters, time-travelers, and small-town American good guys.
Sign up for her free book list at: http://www.madisyn.net
Madison is the author of Viper: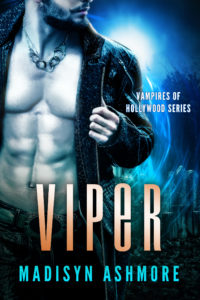 What turns me on? YOU.
Caleb Crane is a ripped and protective vampire who knows exactly what he wants. And what he wants is the sexy young lawyer, Abby March, who just showed up in Hollywood.
And then something shocking emerges from Abby's past that changes everything. A secret so dark, she can't hide from it or run away any longer. Will Caleb stay and fight for Abby, or will her shocking secret ruin everything?
Compulsively readable, Viper is a passionate, enthralling vampire romance and a must-read for paranormal fiction fans.
This is Book One in the Vampires of Hollywood series, and it's also a great standalone alpha male romance with a HEA, No Cheating, and No Cliffhanger. This story is steamy, spicy, sexy, and hot. You've been warned…